Facilities
John E. Reeves Tennis Center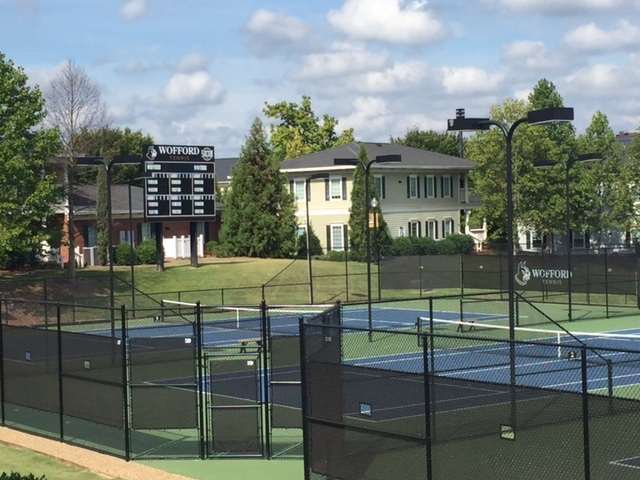 The John E. Reeves Tennis Center serves as the home of the men's and women's tennis programs at Wofford College. The facility was named after the late Mr. Reeves who was a valued friend to the Wofford community. A giant in the textile industry, Reeves was superintendent of the Reeves Brothers' Mill in Woodruff, S.C. He later assumed the duties of an officer and the director of the corporation. In 1967, he was named the company's Chairman and Chief Executive Officer.
Reeves was a member of the Wofford College Board of Trustees from 1974 through 1979. Under his leadership, the Reeves Foundation was established to support many charitable causes, including The Campaign for Wofford: An Investment in People.
Mr. Reeves received many honors, including an honorary doctorate of law degree from Clemson University in 1963 and the doctorate of science degree from Wofford in 1984. He was named the New York Trade's Textile Man of the Year in 1970. The Reeves Tennis Center stands in honor of the contributions to Wofford and the surrounding communities Reeves made throughout his lifetime.
The facility has 11 championship quality courts. It contains men's and women's locker rooms, as well as a lounge that enters onto a large viewing deck overlooking the courts. Located adjacent to the middle of the Wofford campus on Evins Street, the Reeves Tennis Center opened in 1992.